Manager Craig Edwards has been busy and stated on his last visit to Theobalds Lane " With pre-season just around the corner now we have planned the programme with a combination of matches, trials, training sessions  and individual fitness plans.
Note true to form I have added an extra pre season match away at Waltham Abbey on Thursday 21st July.
I am delighted to say that almost all last years squad will be returning. The interest in quality players wanting to join our growing, ambitious, fantastic club has been unreal. We also have fifty attendees at our trials, planned for June 25/26th. I have been receiving phone calls daily, It certainly makes for a mouthwatering pre-season. Our big challenge will be moulding the new players we add, into the squad we have retained by Aug 6th.
See you all soon"
#AmberArmy
Fans and Committee members have been joining forces to spruce up Theobalds Lane ready for the new season, jet washes, paintbrushes, screwdrivers and the occasional hammer continue to be wielded with enthusiasm and the difference is certainly visible.

A big thank you to everyone for your help, there is more work planned including this Saturday 11th June. A club shop is planned inside the stadium area next to the FanZone, where a Match Day operations office and shop will be manned on match days. Cheshunt FC branded clothing, hats scarves and badges will be available, as will the new Cheshunt FC match day programme in printed format !  New Editor Jim Tuite is busy building his templates already.  A new scarf will be available, which version do you prefer?
Contractor AT Bone has been engaged to prepare the stadium and back pitches, this picture was taken two weeks back, when the dead & weak rooted grass had been removed and the pitches re seeded. The sun and rain since has been perfect to bring the new growth through, it's worth a trip to check on progress, the Sports Bar & FanZone are open most week day evenings if you would like to call in .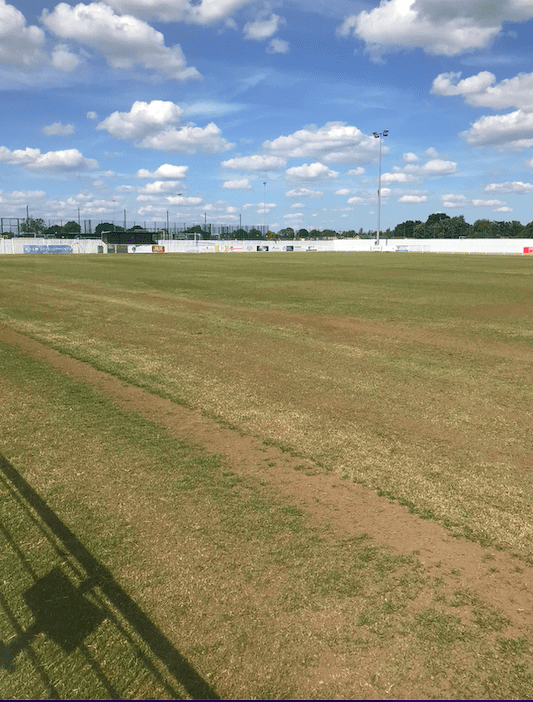 As the season drew to a close for the 1st team, the Women's first team had a nail biting finish to the Eastern Region Women's League division 2, they drew 2-2 with rivals AFC Sudbury to complete their league programme and be eight points clear at the top of the table, then had to watch as their Suffolk rivals played out their three games in hand.
AFC Sudbury kept their nerve and won the league by one point from Cheshunt WFC, a very creditable second place finish, and very promising foundations to build on.  The club would be very interested to hear from you, if you feel you could help behind the scenes with the Women's team. Administration and Match day positions are available.
Our Inclusive Teams continue to lead the way locally, and have built such a reputation they have played by invite at tournaments run by Watford FC and Arsenal FC.  We have also hosted tournaments here at Cheshunt FC for Inclusive teams, Walking Football and a very busy Youth Tournament.
A remarkably busy end to the Youth season saw teams engaged in Cup Matches, League title chases, and Tournaments. The list of achievements this season  as follows
u7.  Tour Winners.  Cuffley Tournament Winners
u9.  Tour Winners.  PSA Cup Win.  Cheshunt, Harlow & Selhurst Park Tournament Winners
u10. Tour Winners.  Emerald Cup Win.  League Cup Winners
u11   MHRML Runner Up.  Tour Finalist.  Emerald Cup Win.  Clacton Winners.  NXTUP Win
u12.  MHRML Winners   Clacton Mitre Champions.
u13.  MHRML Runner Up.  Paringdon Winners
EJA League Runner Up.  Tour Winners.   EJA Cup Winners
u14   EJA Cup Winners.  Tour Winners
u15.  Sandy Premier Tour Winners.  EJA Division Winners.  County Cup Winners   EJA Cup Winners.  Fleetwood Tour Winners
u16.  MHRML Premier League Winners.  EJA Division Winners, EJA & Herts FA Cup Finalists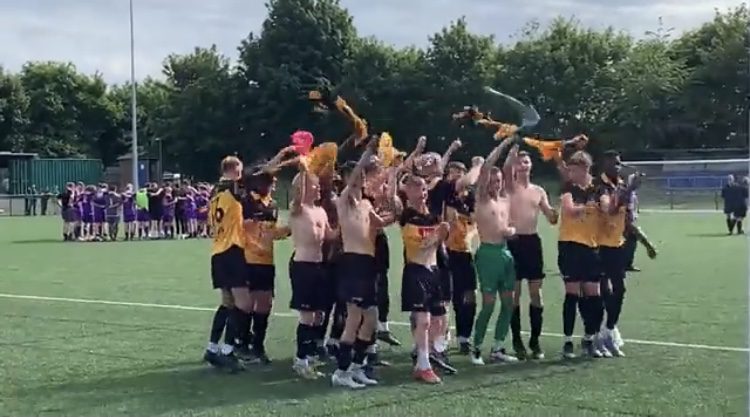 A big thank you to all the sponsors, coaches, supporters and administrators of these teams, who make this success happen on such a regular basis.
Look out for all teams advertising trials, and of course Craig's plans for the first team, the squad names will start to be released towards the end of June when club secretary Nigel Griffiths can register the players with the Vanarama National League.  The pre season matches are all listed in the Match Centre, the home match entry for pre season will be £8-£4-£2  but bring plenty of change with you on Community Day when we will be supporting the local activities of Mind and The Samaritans. Paul Forsey is running a blind auction with the opportunity to win one of the first team shirts worn by the team in the Isthmian Premier Play Off Final , look out for news on how to submit your bid.
Sponsorship packages & Season Tickets go on sale today and discounts are available for early take up. Look out for the opportunity to sponsor your favourite player this year, and feature on the web site and in the programme.
We look Forward to seeing you all soon.