Cheshunt 0
Hemel Hempstead Town  0
 Team line-ups:
Cheshunt  Edwards , Cracknell , McKenzie , Hobbs , Pitblado , Alexander , Maja , Cue  (Newton I 76 ) , Re , Newton T  (Beckles-Richards 69 ), Charles
Subs Not Used Da Silva, Gyamfi, Popoola
Hemel Hempstead Town    King , Roberts , Westbrook , OConner-Ajay , iEleftheriou , Mukendie  (Matshazi 70 ), Morgan Griffiths , Brown  (Castiglione ), Williams , Holness  (Hughes 83), Hinds
Subs Not Used Young, Lewis
Half time: Cheshunt 0-0 Hemel Hempstead Town
Attendance 491
A slow start to the match as both side laboured to create anything meaningful in the first half. Defences were on top & keepers untroubled until the 30th minute when Cheshunt had a shot over the bar & Hemel Hempstead  had a scuffed shot cleared from the line. The last action saw a right wing cross headed over by Holness for Hemel to edge the first half for the visitors.
The second half saw the tempo increase and the home side take the initiative, Hemel keeper King was kept busy tipping over a rasping shot from range by Joe Re, blocking a shot from Ken Charles as he was put through by Alfie Cue, and another tip over from a thunderous half volley from Isaac Pitblado. Manny Maja & Fraser Alexander for Cheshunt shut down the midfield and provided a platform for the home side to attack. Ken Charles drew the save of the match from King when his 35 yard dipping free kick was tipped onto the bar & away for a corner.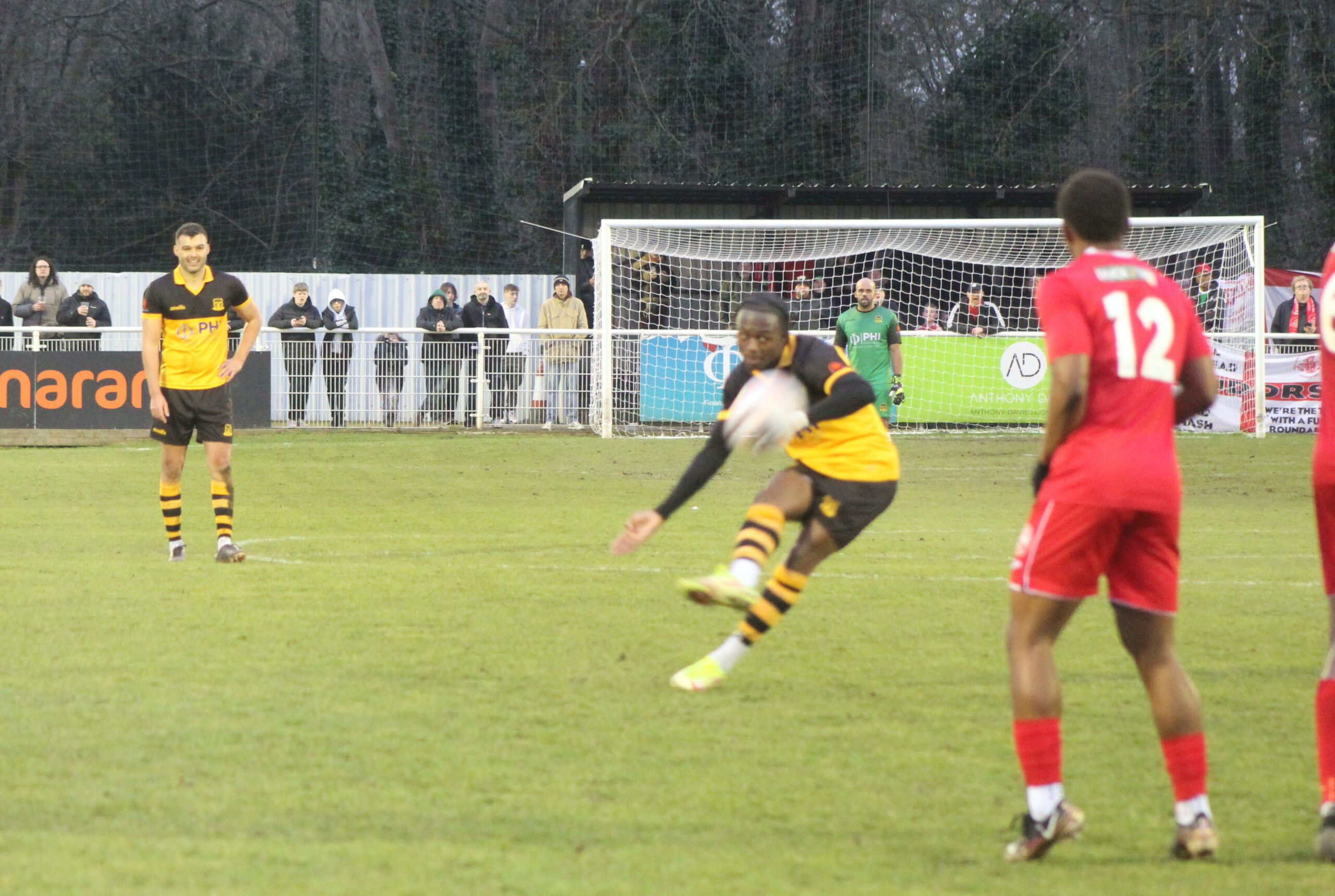 Cheshunt had a good shout for a penalty when a long ball was pulled out of the air by Joe Re just inside the box, as he cut back for a shot the covering defender's arm moved to clear the ball, now off balance Re fired over.
In injury time Hemel could have stolen the points when the ball flashed across the Cheshunt goal line twice in succession with no one able to make the final touch.