Cheshunt's first trip to Cherrywood Road since the 1980's saw their five-game unbeaten run end in a disappointing display by the Ambers.
Farnborough's new striker, on-loan from Swindon Town Harry Parsons, shot wide within the opening minute and it was not long after that Boro took the lead when Reggie Young was sent through and calmly rounded Preston Edwards to steer the ball into the net. Parsons was then awarded a penalty after a challenge from Taylor MacKenzie, which Preston Edwards dived the right way for, denying Mason Bloomfields.
It was Bloomfield who then went down minutes later when tackled by Manny Maja which Edwards again saved, once again going the right way. After a Joe Re effort went just wide, Bloomfield finally beat Edwards seven minutes before half time, holding off MacKenzie to power a shot past Edwards from the edge of the penalty area.
After the interval, Manager Craig Edwards had a shake up with Raul Da Silva and Reece Beckles Richards replacing Josh Poopla and Fraser Alexander, but it made little difference as the home side continued to press, with young Tyrelle Newton being the only Cheshunt outfield player of note.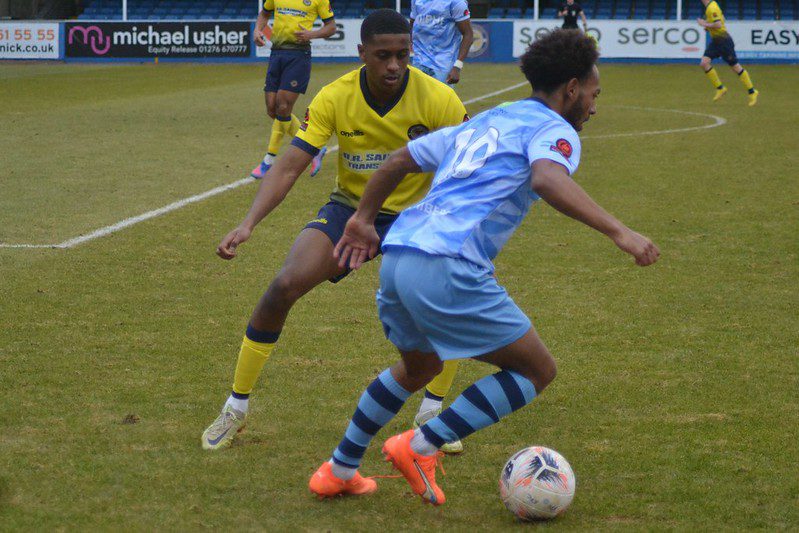 After a caution, new Ambers signing Temi Babalola was replaced by another debutant, Zech Obiero but with nine minutes remaining, Preston Edwards, who had been performing miracles in goal, was beaten for the third time when substitute Chike Kandi, prodded the ball into the net after being tugged back by Da Silva.